Horse Racing Racecards Explained Part 1
RacingFormBook Class Ratings
Horse Racing Racecards Explained Part 1
These notes are provided to give an explanation into the RacingFormBook racecards. Whether you are familiar or not with using Horse Racing racecards, we think you should find these informative and easy to use.
We cover all meetings taking place in the UK and Ireland.
These can  be found on the racingformbook.co.uk home page
Simply click on a meeting to see the full racecard with all the runners riders & ratings.
You will see the current days plus the following days will be published normally 24 hours ahead. There is one subsequent update for showing non runners, going changes & any updated ratings for those horses running within a day or two. This will be late morning to early afternoon.
Articles On Using the Racecards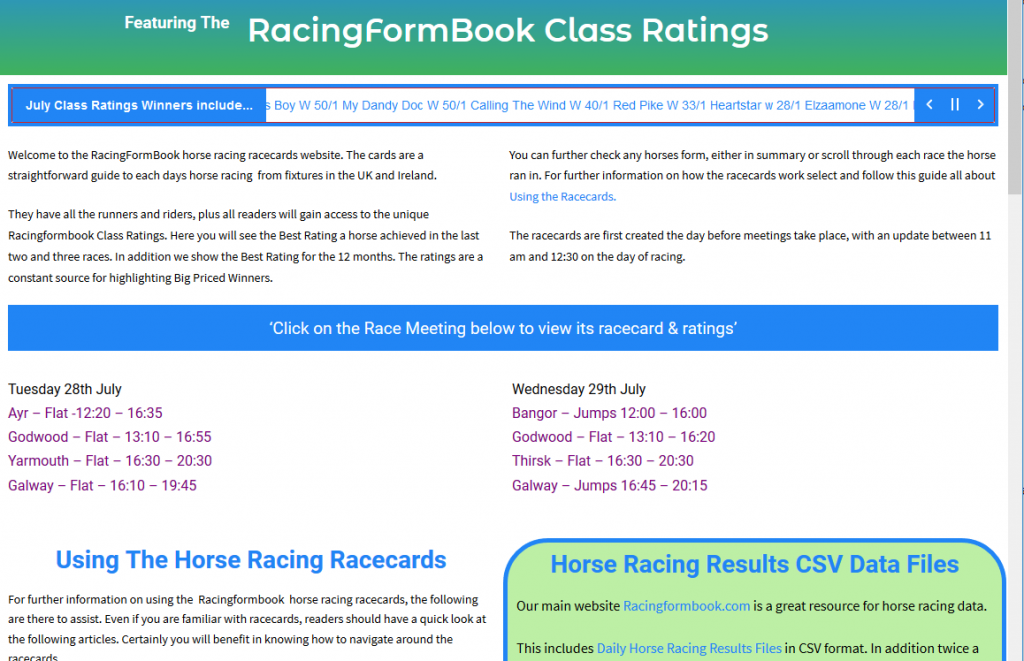 Simply put RacingFormBook will help inform and assist you to find winners and enjoyment from Horse Racing. Provide a unique rating method and racing results/racecard data.
To further anyone's ambition to use the information, whether this is as a point of reference, a repository for their ratings or to enable the research into racing systems.